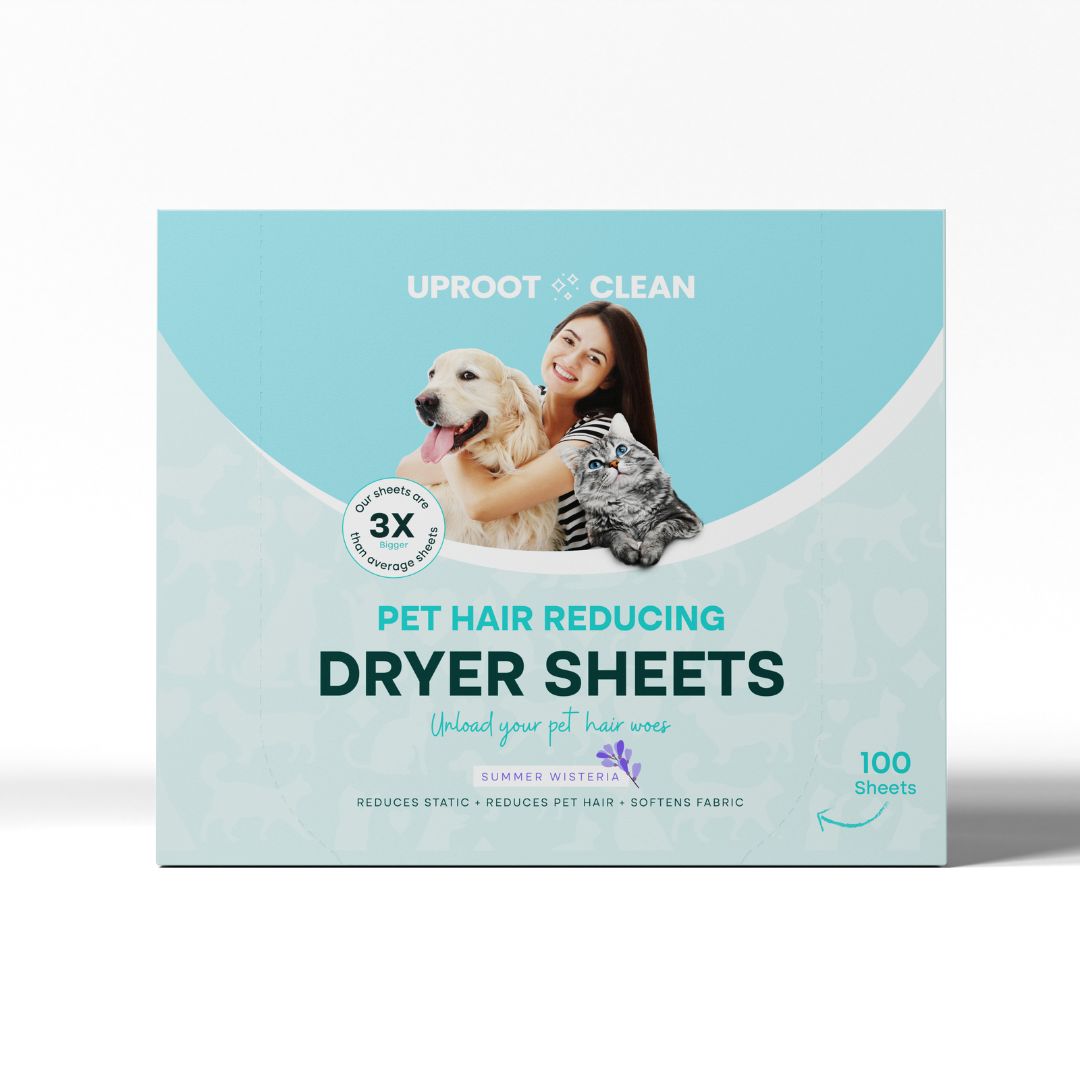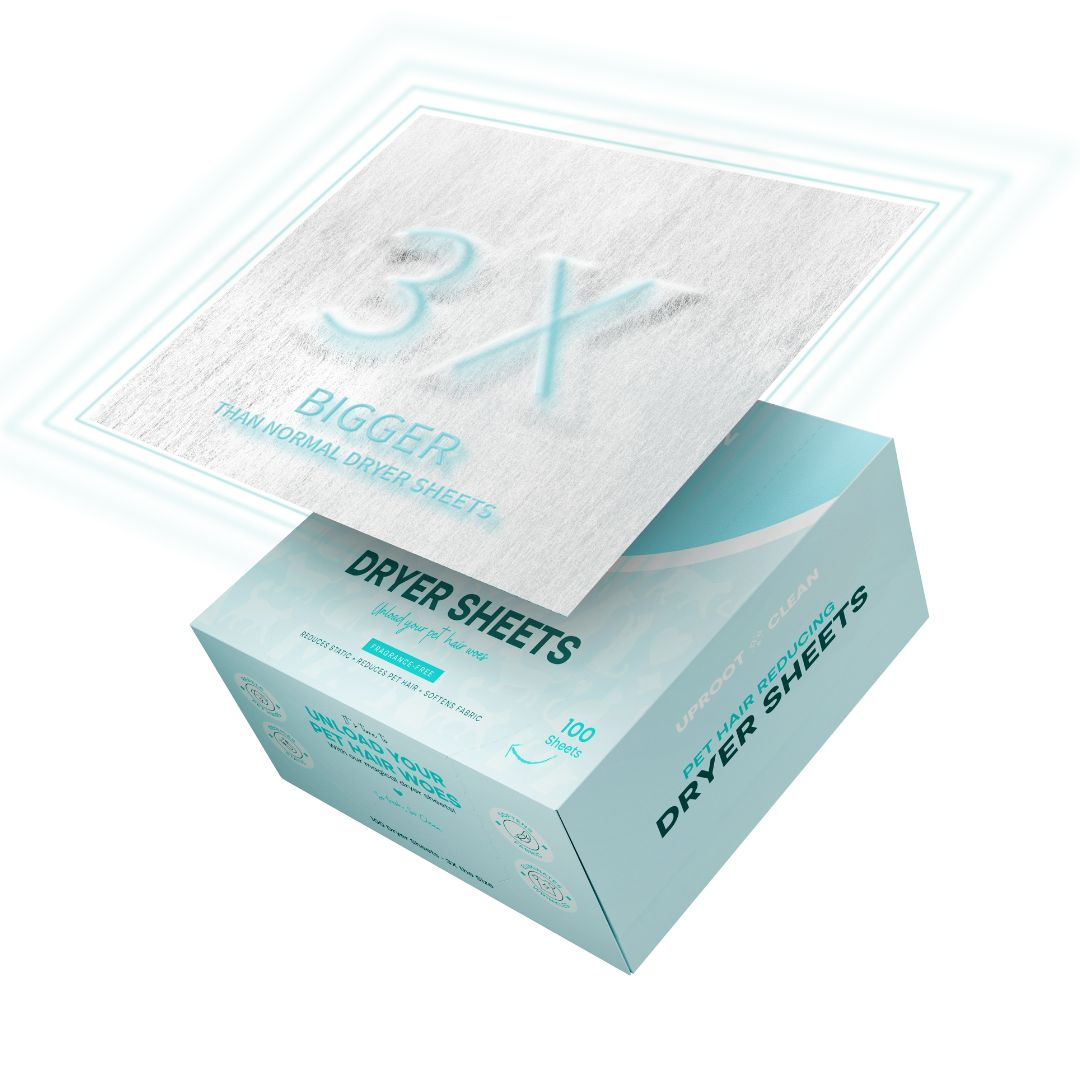 100ct. - Uproot Pet Hair Reducing Dryer Sheets - Summer Wisteria
Current Price:

$14.99

Original Price:

$30.00
Holiday Deal | Save

$15.01
Reduces pet hair on your clothes.
3X bigger than normal dryer sheets.
Reduces static & softens fabric.
Fast Shipping
60 day Money Back Guarantee
Ships From Florida
Easy Returns
Product Details
Made for Pet Owners

How do they work?

Pet hair sticks to your clothes because of static electricity. Our sheets contain a special ingredient that helps break the static bond and keeps your clothes from attracting pet hair again.

Does it affect the fabric?

No! In fact, when you use our dryer sheets regularly, you'll notice that fewer pet hairs stick to your clothes. This happens because our sheets continually remove static from your clothing.
Tame pet hair at the source!
Remove pet hair from every last corner of the house!